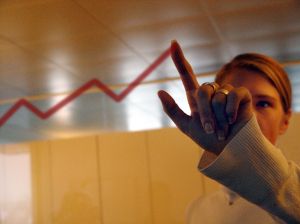 Handbooks may teach your employees about the rules and regulations at your company, but they don't teach your team to understand and know your company from the inside. When a potential client asks them a question, they should be able to answer in a professional, positive manner. If you aren't training your team in the ways of marketing for your company, you're likely losing out on a lot of potential business. Here are a few things every employee should know about your company.
What Makes Your Company Unique
Small businesses don't survive if they're just like everyone else. They might offer the same services and packages as the company next door, but something makes them unique so customers keep coming to them. Your employees should all be very aware of what that factor is. Is it your pricing? Your customer service? This kind of thing will likely come up in conversation with other people, so teach them well.
This is the Kind of Client We Work With
You don't want to try and sell roofing services to a client who doesn't sell homes. You want to make sure your employees know exactly what to say to sell your services, and to do that, they need to know exactly the kind of client that uses your services. When a team member stumbles into someone that could use your company's services, they'll know it, and be able to use their knowledge to win them over as a client.
This is Our Message Right Now
Presenting promotional materials that are in active circulation to your team can help them understand what your company is looking for right now. Make sure you show them the ads in every medium and talk to your staff about your current promotions. A single promotion can be exactly what a potential client needs to spur them into action. Also, keeping your staff in the loop about what's going on outside the company walls can make them feel included and more willing to talk about the company when they aren't required to do so.