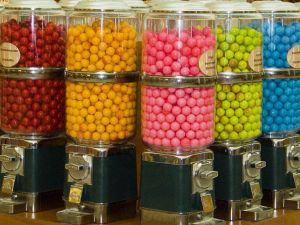 Marketing isn't very complicated when it comes right down to it. It has to do with good customer service, common sense, and a little know-how. Here are some great tips from other professionals like yourself to help you get yourself on the right track.
Link Up with Other Local Businesses
When you need a little extra boost in advertisement, look for other businesses in the area that can help you. Choose businesses that may not do the same thing as you, but that would benefit from partnering with you. For example, if you're a party warehouse, then local birthday venues could benefit from your services. You can both list each other's information on your websites in addition to business cards at individual locations.
Secure Business through Twitter
If you need to reach out, Twitter's a great tool. Kurman Communications, Inc. recently saw a well-known PR person on Twitter post about how she needed help with a new product for an upcoming launch in food and hospitality. Kurman's representatives jumped on the opportunity and tweeted that they could help. After a few exchanges, they were hired. Something as small as following someone (or another company) on Twitter can bring a company huge clients.
Test Your Messages
Social media platforms are the ideal place to test messages. Not only will your audiences get to vote to see what they like they most, they'll feel like their input actually matters in the long run. What do people respond to the best? What colors do they like? What logo and motto do they enjoy? Asking these things sends a message to your customers about your company, and you want to guarantee that you're getting the right message across.